Strategic Consulting

: for Marketplaces and E-commerce
With today's competitive digital landscape, having a solid strategy in place is crucial for the success of any online business. Strategic consulting provides expert advice and guidance to businesses on how to achieve their goals. In this article, we will explore the role of strategic consulting in the context of marketplaces and e-commerce businesses, as well as discuss the key components of a successful strategy, and how to craft and implement it effectively.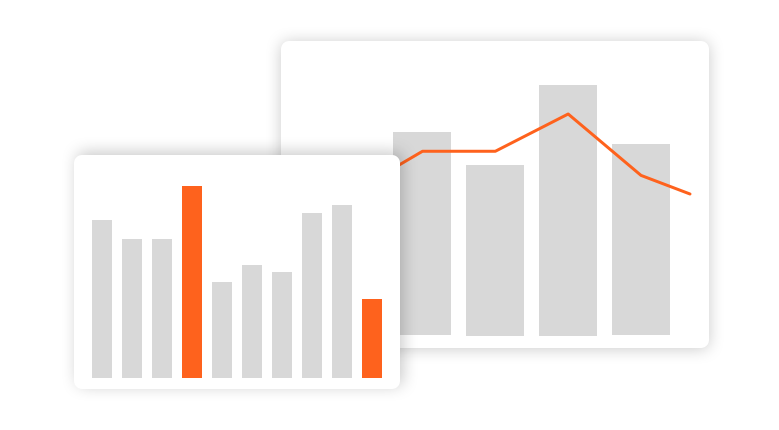 What is Strategic Consulting?
Strategic consulting is the practice of providing expert advice and guidance to businesses on how to achieve their goals. In the context of marketplaces and e-commerce, a strategic consultant can provide valuable insights on how to optimize business operations, increase profitability and competitiveness, and expand their reach to new markets. The benefits of strategic consulting for businesses in this space include leveraging the experience and knowledge of a professional consultant, gaining a fresh perspective on the business, and identifying new opportunities for growth and improvement.
Key Components of a Marketplace/E-commerce Strategy
A solid marketplace or e-commerce strategy is made up of several key components, including market research, target audience identification, competitive analysis, and SWOT analysis. It is important to understand your target audience, competition, and unique selling points in order to develop a strategy that can differentiate your business and appeal to your customers' needs. A clear value proposition, pricing strategy, and marketing plan are also essential in aligning your strategy with your overall business objectives and generating the desired results.
Creating a Marketplace/E-commerce Strategy
Crafting a successful marketplace or e-commerce strategy typically involves data analysis, user research, and testing. It is important to use data and analytics to inform the strategy development process and to measure the performance of your business over time. A strategic consultant can help businesses create a comprehensive and effective strategy by providing guidance on how to analyze the market, identify opportunities for growth, and develop a plan that aligns with their business objectives.

Strategic Consultancy tooling that helps.
The TFE Datahub is a multi-channel E-commerce management tool for Sales, PIM, ERP, Stock management and Price management, ready for supporting strategic consultancy for your company. It's proven to work for Marketplaces and is ready to connect to multiple warehouses, custom webshops and more E-commerce platforms.
Implementing and Measuring Success
Implementing a strategy effectively and measuring success is crucial in achieving the desired results. This typically involves ongoing optimization and refinement based on the results achieved. A strategic consultant can help businesses execute their strategies effectively by providing guidance on how to implement the strategy, track progress, and measure success over time.
How can TFE.agency help with strategic consultancy on Marketplaces?
TFE.agency is a leading marketplace agency that provides expert strategic consultancy to businesses looking to improve their online marketplace operations. With years of experience in the field, TFE.agency has developed a proven track record of success in helping businesses develop and execute effective strategies that achieve their goals.
One of the key areas in which TFE.agency can help businesses is in identifying and analyzing market trends. By leveraging data and analytics, TFE.agency can provide businesses with valuable insights into their target market, including identifying consumer preferences and behaviors, analyzing competition, and identifying new opportunities for growth.
In addition, TFE.agency can assist businesses in crafting a unique and compelling value proposition that appeals to their target audience. This involves developing a clear understanding of the business's unique selling points and identifying ways to differentiate the business from its competition.
TFE.agency can also help businesses develop effective pricing strategies that are aligned with their overall business objectives. This involves analyzing market trends, competition, and consumer behavior to identify the most effective pricing strategy for the business.
Furthermore, TFE.agency can assist businesses in developing and executing successful marketing plans. This includes identifying the most effective channels for reaching the target audience, developing compelling messaging and content, and measuring the performance of marketing campaigns over time.
Overall, TFE.agency provides a comprehensive suite of strategic consultancy services that can help businesses of all sizes and industries achieve their marketplace goals. By leveraging the experience and expertise of TFE.agency's team of professionals, businesses can gain a competitive edge and achieve success in today's fast-paced digital landscape.
Conclusion
Strategic consulting can provide valuable guidance and insights to marketplaces and e-commerce businesses looking to develop and execute a successful strategy. By understanding the key components of a solid strategy and leveraging the experience of a strategic consultant, businesses can differentiate themselves, appeal to
Frequently Asked Questions
Curious about the opportunities for your company on the bol.com marketplace? Then see what we can do for your business